---
About Us
---
About us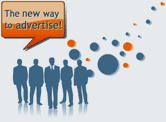 3klik.kz is your european business directory.&site is available in germany and the netherlands since 2001, and has expanded its onlineactivity in more than 8 european and asian countries.
By extending the offer to my.3klik.kz every company has access to modern tools for marketing and PR efforts. Benfit from our experience in online marketing and position your company in the common search engines with my.&site.
---
Onlinenews
---

my.3klik.kz - your personal online marketing and PR office.
my.3klik.kz allows you to integrate your products and services with customized solutions in a contemporary and appealing presentation.
Compose online articles, write press releases or provide products, coupons and job offers online.
Our editorial team supports you for a sucessful position in the common search engines and marketing platforms.
---
Positions
---
Top-Positions

On 3klik.kz each company can register for free in its line of business and region.

The presentation of a company in a more extensive and diverse manner, is covered by the opportunity of booking more preffered positions. These "Top Positions" are limited to 5 positions per region and category, listed always ahead the regular results of each region and category to lift your company in front of competiting companies.


---
Banner
---
Banner Advertising on 3klik.kz

Position your company with a banner on a specific keyword nationwide ahead of all other search results and save yourself an exclusive presentation of your company.

In addition to nationwide banner advertising, you can also banner in your region and industry to boost your online presence in your region.
---